Saint-Jean-Baptiste Day
As part of the Festival de cirque Vaudreuil-Dorion, June 23 is dedicated to celebrations of the National Day. For an 8th year, 1,000 citizens, accompanied by artists, will design and deliver a unique parade. This year, it is under the theme Rêvons that the participants have elaborated, with the artists Lucie Bisson, Monica Brinkman, Jacques Grenier, Fabienne Legrand, John McRae, Céline Poirier and Tina Struthers, the design and the realization of costumes, makeup, choreographies, etc.
The parade will begin at 7:30 pm on rue Bourget, then take the Avenue Saint-Charles to the campus of Cité-des-Jeunes, where the traditional fireworks will take place.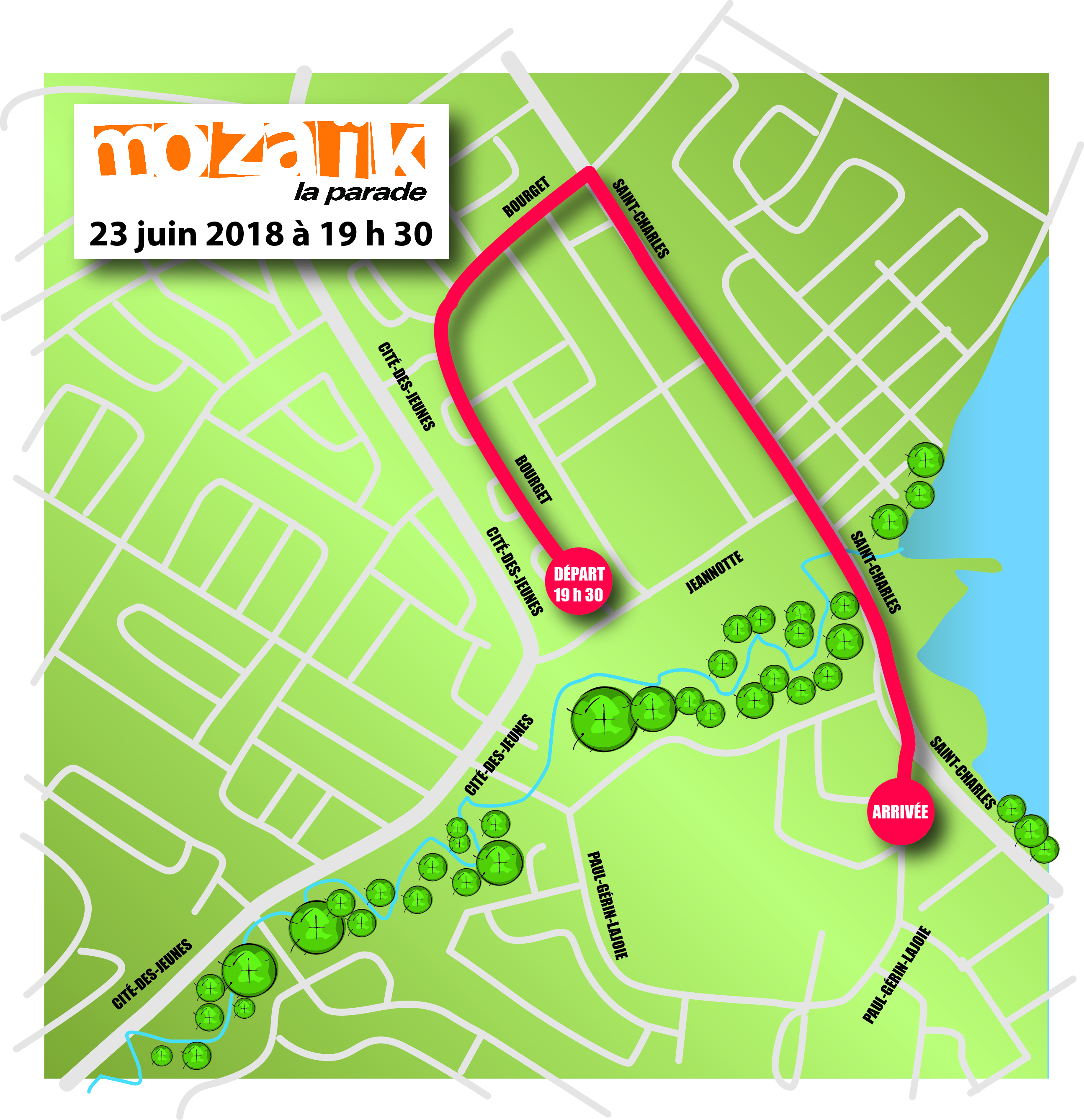 The festivities will continue on the site of the Festival while the Porn Flakes will be on stage at 10:45 PM.